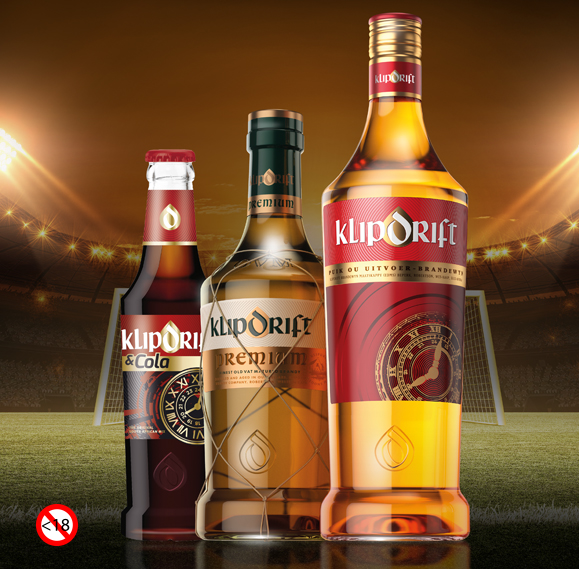 How it works
Buy any Klipdrift at any Fives event's bar, tell the bartender what team you're on, and you'll earn points. Get enough points over the season, and everyone in your team will get a customized football jersey!
Finally something good comes from fines...because your team's Klipdrift purchases all add together to get you your kit.
Track your team's progress live, here on the Fives site and see how far you are from your goal.
Work together as a team to reach a total of 800 points over the course of a season. Your spectators, friends, and fans can also earn you points simply by telling the bartender your team name. Points earned are as follows:
- Premium = 3pt
- Export = 2pt
- Klipdrift & Cola = 1pt
*CAMPAIGN ONLY AVAILABLE AT FIVES CORNUBIA, FIVES BLOEMFONTEIN, FIVES DURBANVILLE & CENTURY CITY
KITS WILL ONLY BE REDEEMABLE IN SEPTEMBER 2018